Dear Centre Leaders,
Greetings from the INDEPTH Secretariat. We hope you have had a good week.

We have the following items for your attention:
1. Five more INDEPTH HDSSs to use OpenHDS as Data Management platform

Participants at the OpenHDS training session
Five more HDSSs in Ethiopia will by the end of a ten-day training programme join four other INDEPTH Centres on OpenHDS for data capture and management.

This is a follow-up on the exposition of the OpenHDS, an INDEPTH Management Programme in November, last year.
The success stories of the other centres that are currently using OpenHDS have contributed to this decision.

The trainers, Nicolas Maire and Aureilio from Swiss TPH will take the participants through a thorough setup and testing process. The training which commenced on Monday, 5 October will end on 15 October 2015.  

OpenHDS is an Open source platform for managing data. It is based on on many of the concepts in HRS2 a data mangement platform common with many of the INDEPTH centres.It was first deployed in Cross River, Nigeria. Other centres currently using OpenHDS are Manhica - Mozambique, Ifakara - Tanzania and Nanoro - Burkina Faso.
2. Prof. IJsselmuiden is ISC Independent Assessor
The Executive Director of the Geneva-based Council on Health Research for Development (COHRED), Prof. Carel  IJsselmuiden, will be an independent Assessor at the INDEPTH Scientific Conference (ISC 2015) in Addis Ababa, Ethiopia in November.

Carel is a public health physician and epidemiologist. He has worked in rural medicine, peri-urban and urban health care and environmental health services, as well as in academic public health education and research ethics training. He has also published in various areas in applied research and public health.

Carel was the founding Director of the University of Pretoria's School of Health Systems and Public Health until his appointment as COHRED Director in January 2004.

COHRED is an international non-governmental organisation whose primary objective is to strengthen research for health and innovation systems, with a focus on low- and middle-income countries.

COHRED supports countries to use research for health and innovation to improve health and reduce health inequities; improve health sector performance and accountability; encourage donor alignment and harmonisation; link research for health with science, technology and innovation and generate economic and social prosperity.
3. Call for expression of interest & vacancies at IDRC
Regional Forum on "Greening industries and green entrepreneurship promotion as a driver of sustainable and inclusive growth in rural Africa"
Read more http://inra.unu.edu/events/upcoming/call-for-expression-of-interest-africa-forum-on-green-growth.html#files
Vacancies

· Senior Program Specialist-Centre of Excellence Civil Registration and Vital Statistics, Maternal and Child Health
· Bilingual Communications and Media Relations Officer
4. Registration open for short courses and master programmes in 2016 at KIT (Royal Tropical Institute)
Netherlands Course in Tropical Medicine and Hygiene (NTC)
This course provides essential preparation for medical doctors, nurses, midwives and other health professionals who intend to work in low- and middle-income countries or societies.
Duration 3 months, runs twice a year
More information: http://www.kit.nl/health/training/netherlands-course-tropical-medicine-hygiene/
Master in International Health
This course is a flexible, modular programme that aims to develop the capacity of professionals to work at the interface of international organisations and national health systems. The Netherlands Course in Tropical Medicine and Hygiene is the core course of this master programme.
http://www.kit.nl/health/training/master-international-health/
Control strategies for communicable and non-communicable diseases
This course is designed to help disease control officers retain the strength of their programmes while moving towards more integrated and sector-wide approaches.
http://www.kit.nl/health/training/control-strategies-communicable-non-communicable-diseases/
Using Geographic information systems in disease control programs (GIS)
This course gives an introduction to the use of GIS in disease control programmes and provides knowledge and basic skills on how GIS can be used for disease control, focusing on the epidemiological assessment of disease burden and the improvement of programmatic planning and management.
http://www.kit.nl/health/training/using-geographic-information-systems-disease-control-programs-gis/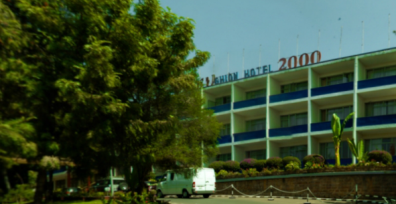 All sites/centres that have not registered for the ISC 2015 are encouraged to do so.

The ISC will take place from 11 - 13, November 2015 in Addis Ababa, Ethiopia.

Arrival: 10 November 2015, Departure : 14 November 2015
Annual General Meeting: 14 November 2015 for Centre Leaders (Departure : 15 November 2015)

The registration link is http://indepth-network.org/isc2015.php
Please note that it is a membership requirement to attend the AGM in Addis Ababa.

Programme: Please see the draft programme of the ISC/AGM 2015 attached and kindly circulate.  Note that we have scheduled special sessions for editors of world's leading health and scientific journals.You can also download here.